Map Unavailable
Datum/Tijd
04/10/2023
00:00
Categorieën
Contactpersoon
Naam: lkol b.d. J.A. de Jong
E-mailadres: Jelle-at-sudan@hotmail.com
Telefoonnr: 06-10494642
Locatie zie: www.knvro.nl/afdelingen/friesland
Optie om een gezamenlijke maaltijd te nuttigen met een menukeuze ter plaatse. Reservering is daarvoor niet nodig.
Het Wapen van Leeuwarden is gemakkelijk per auto en openbaar vervoer bereikbaar. U kunt uw auto parkeren in parkeerkelder Zaailand. Als u tot achter in de kelder doorrijdt en daarnaar boven gaat bent u 50 m verwijderd van uw bestemming. Openbaar vervoer stopt bij station Leeuwarden, alwaar u de bus naar het Zaailand kunt nemen.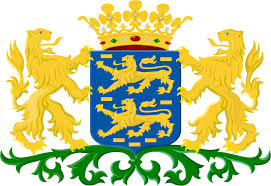 Reeds ingeschreven leden
Inschrijven
(Indien u hieronder meerdere personen inschrijft, graag de namen doorgeven in het "Opmerking"-veld)
Do you already have an account with us?
Sign In
Log in if you already have an account with us.